Flower Glossary is reader-supported. When you buy through links on our site, we may earn an affiliate commission.
One of the most lovely flowers that is perfect for the spring and summer months is the primrose flower which is found in varying shades of pink, white, blue, purple, and yellow.
Despite the shade of the petals, they have a yellow-tinged center that is one of its most identifiable features.
With a variety of meanings and symbolism depending on the color you choose, there is a lot to learn about the primrose and what kind of primrose is best to give as a gift depending on the occasion.
We've done all the research so you don't have to and you'll know everything there is to know about this beautiful flower. 
Primrose meaning
Originating from the Latin word "primus" which means "first", the primrose is typically the first flower that blooms in the early spring months, hence its name.
Due to this meaning, the primrose flower has connotations of everlasting existence and youth thanks to its joyful appearance. 
Primrose symbolism 
As expected, the primrose has additional symbolism connotations alongside youth and everlasting existence which makes it a versatile flower to give as a gift.
They are often viewed as a symbol of young love and the yearning that comes with that.
They are also seen as representations of femininity thanks to the symbolism of the petals that withstand the entire lifespan of the primrose, including sowing its seeds which in turn is a symbol of birth and life.
More negative connotations are inconstancy and bashfulness but they represent the idea that you cannot live without someone and will accept them for who they are.
White primrose
As mentioned before, the specific meanings of a primrose flower can also be dependent on the color of the petals. White primroses are given to those who are experiencing sadness and mourning making them similar to lilies. 
Red primrose
For those who want to buy a primrose to express their love and desire for another person, the red primrose is the best color choice. This is because it represents passion just as other red flowers do.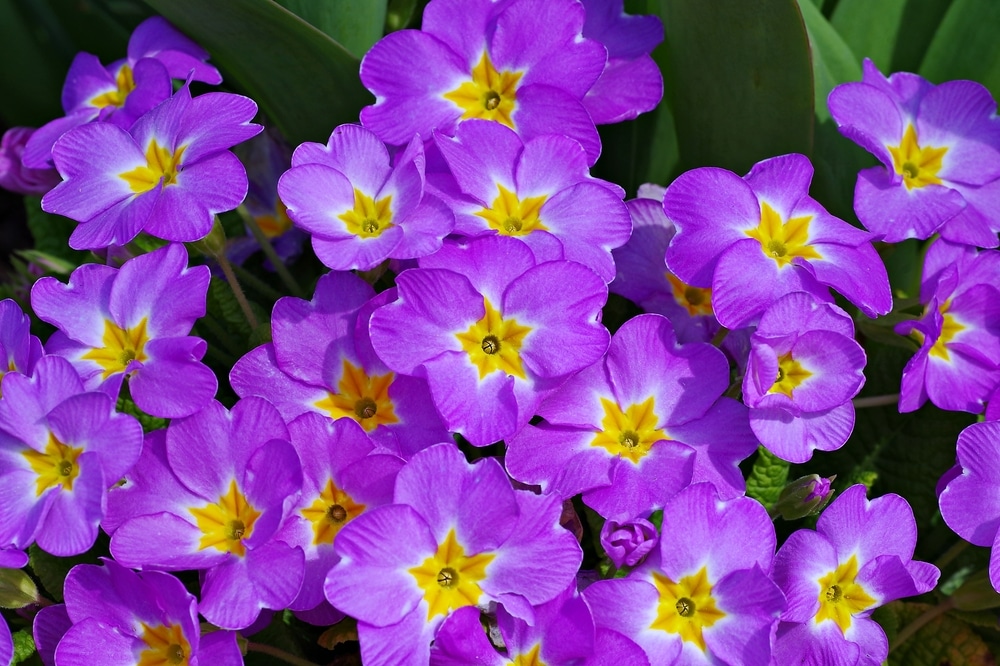 Cultural significance
Like the majority of flowers, the primrose flower has a lot of cultural significance. The main cultural inclusion is within Norse folklore, specifically Freya who is the goddess of love who keeps the primrose as her sacred flower and symbol.
When honoring and worshipping her, primrose flowers are placed on her altars during ceremonies and rituals as a sign of respect. 
In English folklore, it is believed that the primrose flower should be planted in groups of 13 to bring good luck. If there are too many or too little then it is believed that it will bring bad luck and misfortune upon those who planted it. 
The primrose also contains some medicinal qualities and can help cure migraines, coughs and headaches among many more making them a favorite among those who like to grow medicinal flowers.
Primrose tattoo symbolism
The primrose flower is a unique choice as a tattoo and can have a variety of meanings. The universal meaning is that you cannot live without someone, meaning that it is a lovely dedication to that one person you love the most.
Also, depending on the color of the petals that you choose, it can have additional meanings such as those described in the examples described above in this article. 
When can you give someone a primrose flower?
Primrose flowers can be a wonderful gift for any occasion but are particularly popular for those who are gifting the person they love the most.
The primrose is often a symbol that you cannot live without a person.
Additionally, the primrose is one of the birth month flowers for February meaning that you can give it as a lovely birthday gift for someone born during the month and it guarantees to bloom into lovely colors in the subsequent months.