Flower Glossary is reader-supported. When you buy through links on our site, we may earn an affiliate commission.
Peonies are a wonderful flower to place in any garden. Their 6,500 cultivars are almost always some shade of pink. And they're incredibly easy to grow and maintain. Peonies may even outlive you! Some types of peonies can survive for a hundred years.
Although varieties of peonies reach into the thousands, there are only three types of peonies. These are herbaceous, Itoh, and tree. There are also seven flower types: single, Japanese, double, semi-double, full double, anemone, and bomb.
Take a look at peonies types, along with nine of the most gorgeous peonies to plant in your garden or use in your bouquet.
Types of Peonies & Peony Flowers
The types of peonies refer to several characteristics. These include their construction from root to bud and clustering patterns. They are also typed according to growing environments, needs, and so on. Flower types refer to blossom construction, sometimes including the length of their stems.
With that in mind, let's first break down the three types of peonies:
Herbaceous Peonies
Herbaceous peonies are considered bush peonies because they grow in neat mounds only about two feet tall. Choose these peonies for their hardiness, drought tolerance, fall colors, and deer resistance. Their growing periods are only two weeks, and the blooms are often too heavy for the stems. But the bushes themselves still make an interesting addition to many gardens.
Itoh Peonies
The Itoh peony is a hybrid between the tree and herbaceous peonies. This makes for a wide variety of bloom with a greater range of colors. Besides the range, they are rather sturdy. Their flowers hold a lot longer than herbaceous peonies. And they feature colors such as orange and yellow, as well as multicolored flowers.
Tree Peonies
Tree peonies can reach eight feet in height. They have woody stems, grow slowly, and lose their foliage every fall. They don't always grow to eight feet though and can halt their growth at only twenty inches. They're often a great choice for home gardens. Gardeners love their hardiness, early blooming season, and longer-lasting flowers.
Peonies Flower Types
While there are different types of peony blooms, most have big "guard" petals that surround the center stamens. What separates them is the shape of these petals, as well as their density.
Take a look at the five most distinct types of peony blooms:
Single Peonies have a very wide center surrounded by a single layer of very broad petals.
Double Peonies have several layers of petals that cover the center stamens.
Semi-double Peonies have several layers of petals but the center isn't completely covered. They have differently shaped filaments, and the stamens are often mixed in with the petals.
Full-double Peonies look as though they don't have stamens. Their stamens and carpels look like short petals and are usually a different color than the larger petals.
Japanese Peonies have a very layered appearance, though the center is not covered. In fact, the stamens are extremely large.
Anemone has center stamens transformed into shorter petals that are often curled or tubular.
Bomb Peony has broad petals, no crown, and a very round appearance.
It may be difficult to visualize these different bloom types, but we assure you they are spectacularly beautiful. Take a look below to see nine of the most gorgeous varieties of peonies.
9 Gorgeous Peonies Flowers
Peonies are some of the most beautiful flowers. People love their densely packed, voluminous petals and range of colors. They're a common choice in wedding bouquets, and make dashing centerpieces in the home. With that in mind, here are nine varieties of peonies that we just can't get enough of.
Athena Peony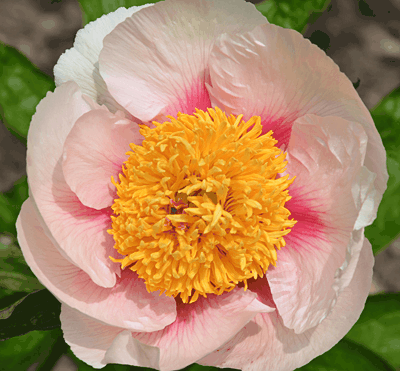 Pin
(photo source: Song Sparrow)
Athena peonies are quite interesting. They actually change color heading into fall, taking on more bronzy tones. They also grow quite tall, at an average of 34 inches, which is great for a garden that needs a statement piece.
They're known for their cup-shaped petals. They are generally colored in creamy white with bright pink flares and vibrant yellow stamens.
Clair de Lune Peony
Pin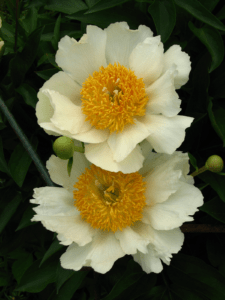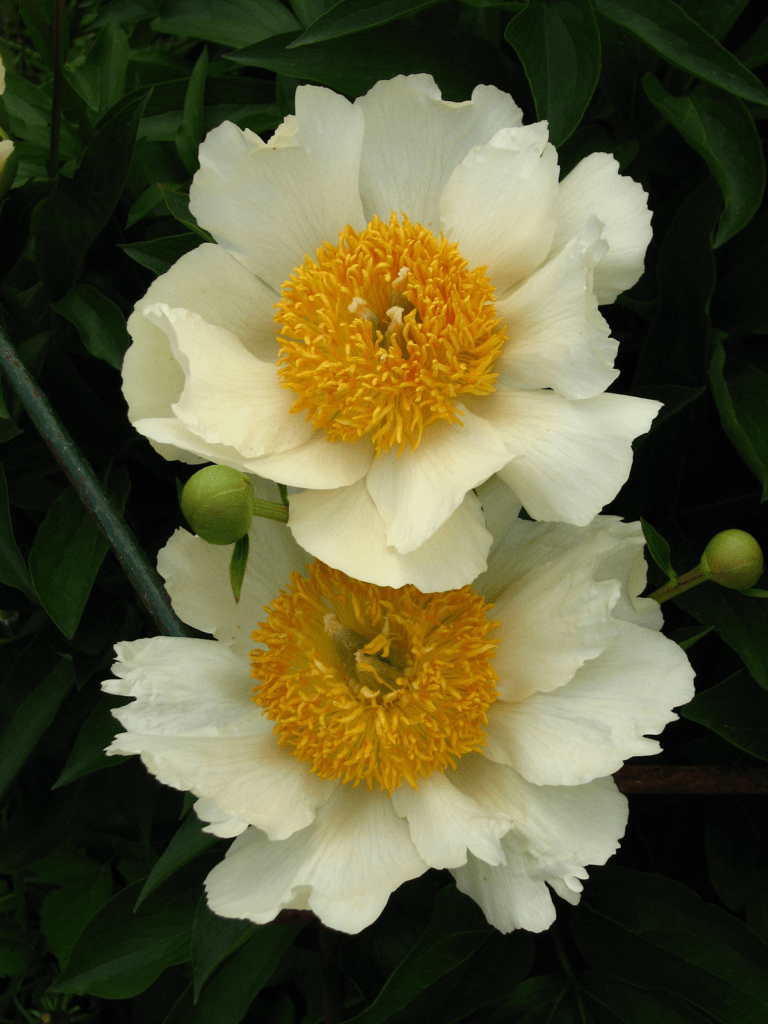 Pin
(photo source: Wikimedia Commons)
The Clair de Lune is exceptionally beautiful, even among peonies. They are a very popular choice in gardens. They're known for their crinkly petals of soft yellow and ivory and their golden stamens. These peonies also emit a delicious fragrance that attracts butterflies.
This hybrid flower blooms in the spring and makes a great cut flower for ornamental purposes. But make sure you leave plenty for the butterflies to enjoy.
Golly Peony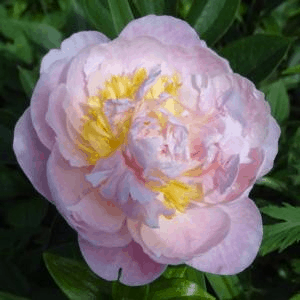 Pin
(photo source: National Gardening Association)
These peonies are absolutely stunning. We love their apple-blossom guard petals mixed with sunny yellow stamens. In the center are tufted light pink petals that make this flower multi-hued.
Golly peonies also carry a delightful scent. Their blooms don't last too long though, so savor it while you can. Or stagger cultivation to extend blooming time up to six weeks.
Moonstone Peony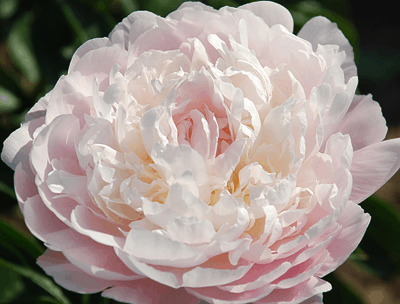 Pin
(photo source: Song Sparrow)
Moonstone peonies turn heads. You'll surely catch their scent as you pass by them. And they can form enormous blooms an average of 20cm in diameter. These blooms sit upon stalks up to 3 feet.
Due to their size, fragrance, and delicate pink petals, they are a garden favorite.
Philomele Peony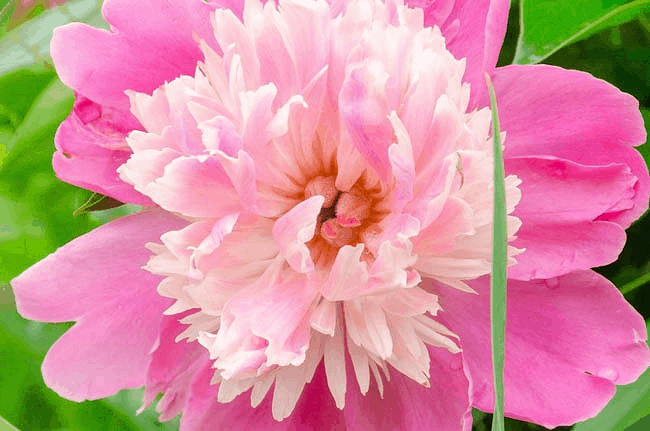 Pin
(photo source: Gardenia.net)
Many peonies are fragrant and attractive. The Philomele peony is one of the most fragrant among them. It's also one of the most visually stunning. They're known for their crown shape and unique coloring. They feature amber stamens, a center tuft of pink petals, and broad guard petals of a deeper shade.
They grow on sturdy stems that reach heights of 32 inches, making them a real statement piece in any garden.
Big Ben Peony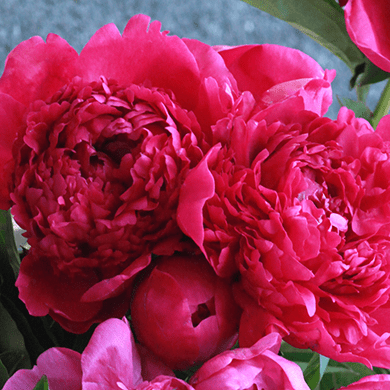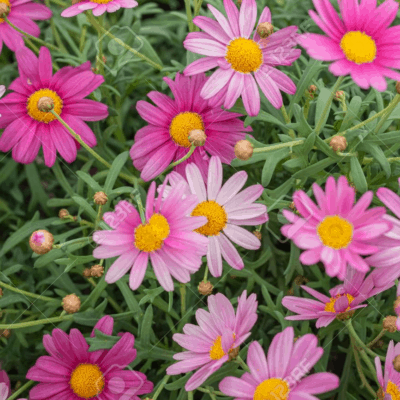 Pin
(photo source: Peony's Envy)
You may confuse Big Ben Peonies with carnations due to their ruffled petals. True to their name, they can grow up to 48 inches tall and spread nearly 20 inches in diameter.
In addition to their size, they are exceptionally fragrant. The blooms come in a variety of colors that make them a great choice for any garden.
Bowl of Beauty Peony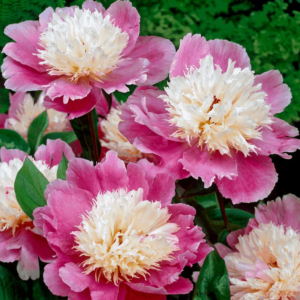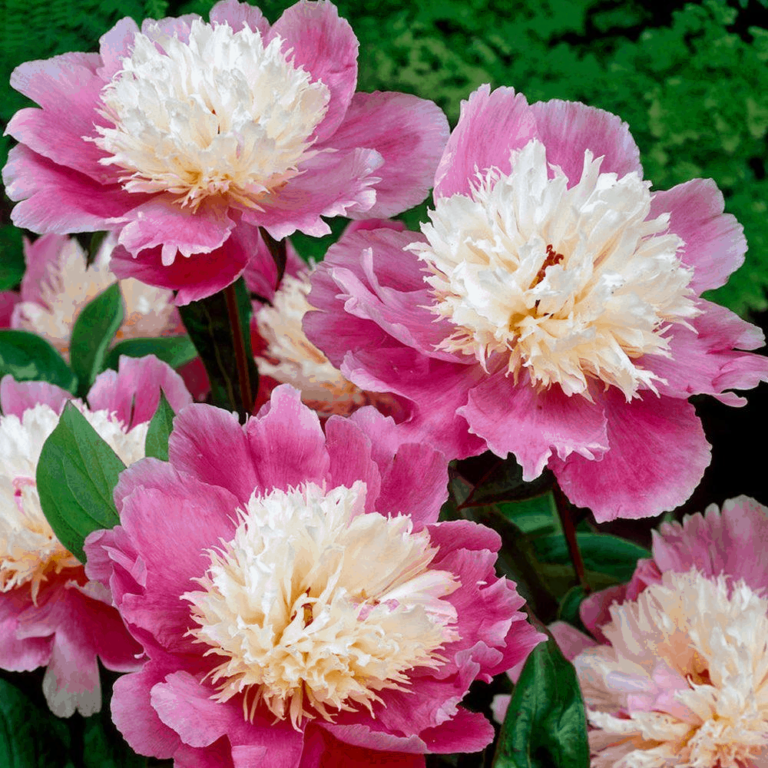 Pin
(photo source: The Home Depot)
The bowl of beauty gets its name from its bowl-shaped petals. These ring a center of vibrant golden stamen shaped like tubular petals of their own. They aren't as large as other peonies, with blossoms that top out at 8 inches in diameter. But this is what makes them a great choice for many gardens.
Many gardeners have a lot of success with Bowl of Beauty Peonies. They sit on very sturdy stems and are quite a low maintenance plant.
Coral Supreme Peony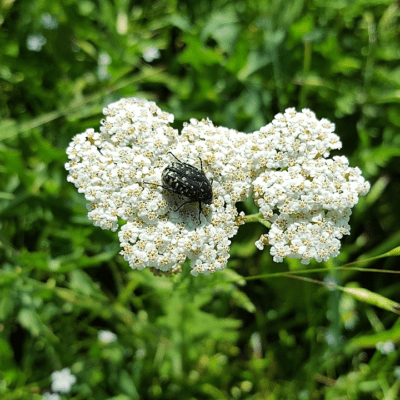 Pin
(photo source: Peony's Envy)
You've likely seen Coral Supreme Peonies. They are one of the newest colors of peony and have since skyrocketed in popularity- particularly for weddings. Their petals are dense and large, and spoon around a delicate golden center.
Their color also darkens on its way out from the center. Outer tips and petals of the flower containing the deepest of the coral hue.
Green Halo Peony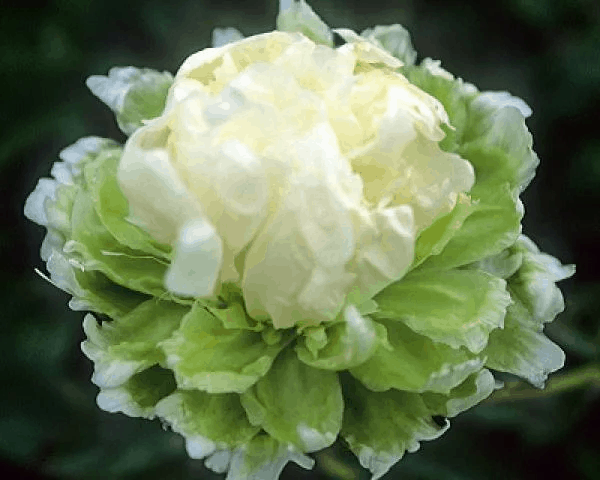 Pin
(photo source: Peony Shop Holland)
Green Halo Peonies are quite unique from many other flowers because they are green. Even more interesting is that the center stamen hides amongst a tuft of subtly tinted petals. These are then surrounded by a base of darker tinted, rather large petals.
It's also rather large, growing to approximately 30 inches. It's a unique choice for any garden, but one you wouldn't regret.
Bartzella Peony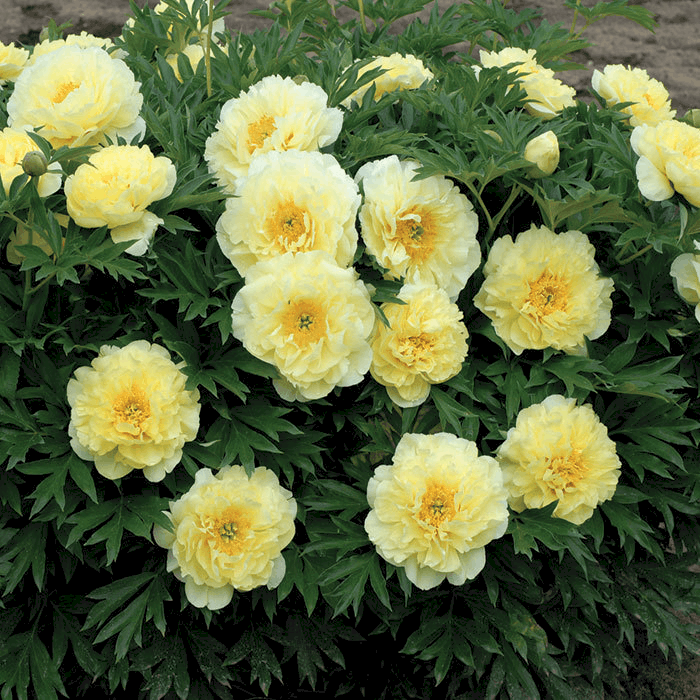 Pin
(photo source: Jung Seed)
Bartzella peonies are very common in gardens because they bloom fast and abundantly. In the first year, you can expect to see around thirty blooms, and around sixty blooms the following year. They also last longer than many peonies, up to four weeks. And they can live for fifty years if you know how to keep them.
These lemon-scented flowers are a real delight. They're exceptionally beautiful too, with bulbous blossoms of wide and dense incurve petals. Bartzellas are one of our favorites, and they should be yours too.
Peonies are one of the most impactful and colorful flowers to put in your garden. Their delicate fragrance is worth having, even if it only lasts a few weeks. Learn about how to care for peonies and other pink flowers, get perennials care tips, and much more at Flower Glossary.