Flower Glossary is reader-supported. When you buy through links on our site, we may earn an affiliate commission.
The white rose is one of the most versatile roses as it is a neutral color. Throughout time, we have seen white roses used to express love, politics, peace, sympathy and more.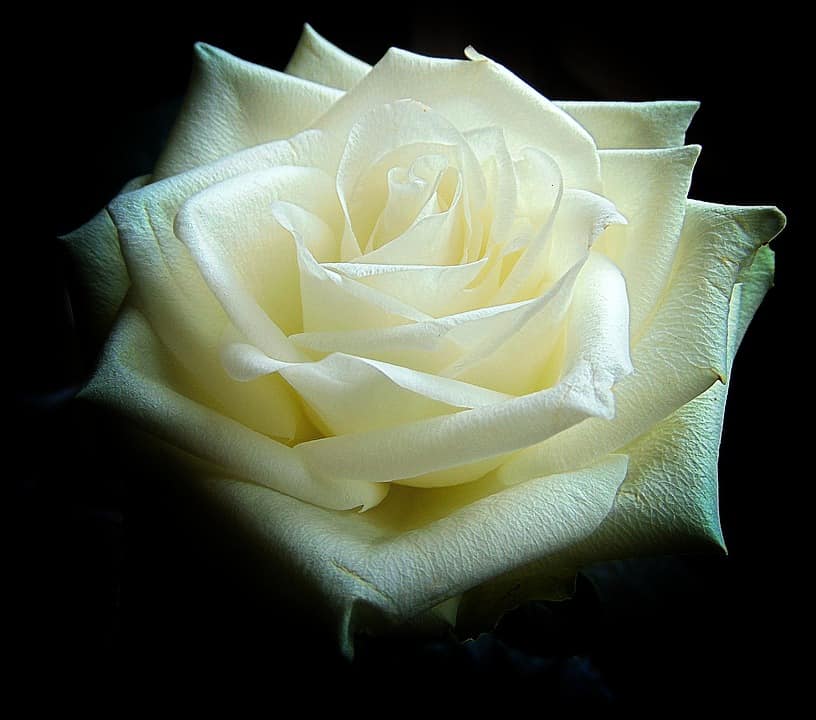 Pin
Meaning of White Roses
The white rose is the most versatile rose color. This flower is able to convey romance, appreciation, compassion and purity. White roses look great in bouquets and arrangements since they pair well with other colors. You'll find a lot of white roses combined with red and green flowers around Christmas.
White roses have become a very popular choice for weddings, because the color promotes thoughts of unity, sincerity and virtue during this important celebration.
While white roses make a fantastic gift, you can also use them to decorate your home if you want a simple and classic look.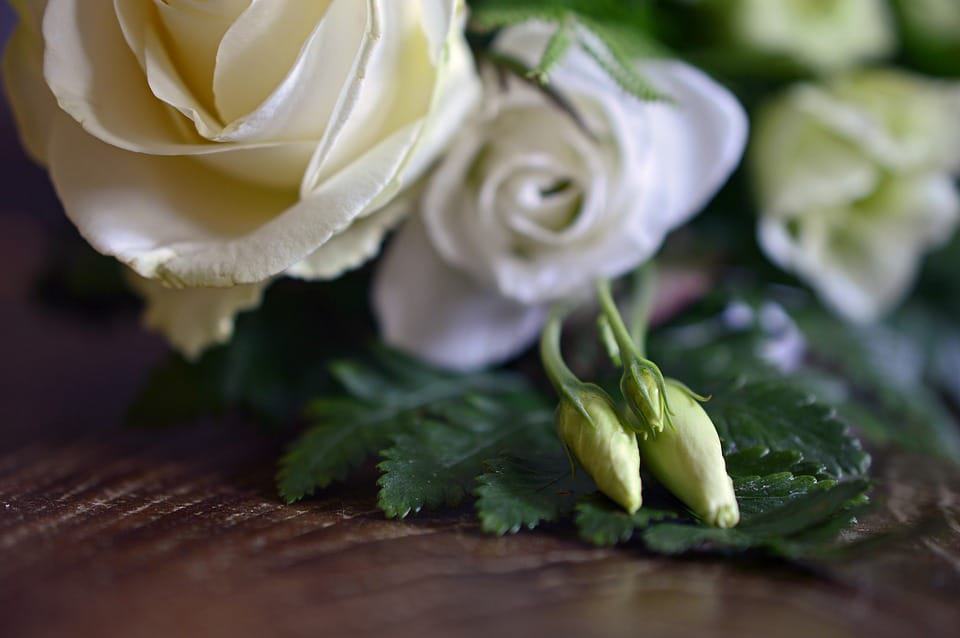 Pin
History of White Roses
There is a popular legend told about the white rose, which describes it as the first rose in existence. The white rose turned red when it was tainted by blood, and after that event, many other rose colors came into existence.
A group of students and a professor from the University of Munich formed a non-violent resistance group called the White Rose in 1942. This group denounced the unfair and violent Nazi regime.
If you enjoyed this, you might like our post about white flowers
Sending White Roses
If you're interested in sending white roses, be sure to check out our post about top online flower delivery websites. You can also score a discount using our flower coupons.
Sources:
Peace in 10000 Hands
RD.com
Thrive on News
Rose for Love