Flower Glossary is reader-supported. When you buy through links on our site, we may earn an affiliate commission.
When most people think of flowers, they picture bright colors like pink, red, yellow and purple. However, did you know that there are several varieties of black flowers, too? We've compiled a list of 10 black flowers that are sure to make your garden or bouquet stand out! Find names, photos and gardening info below.
Bearded Iris (Black is Black)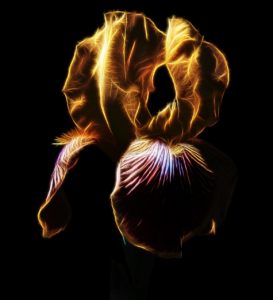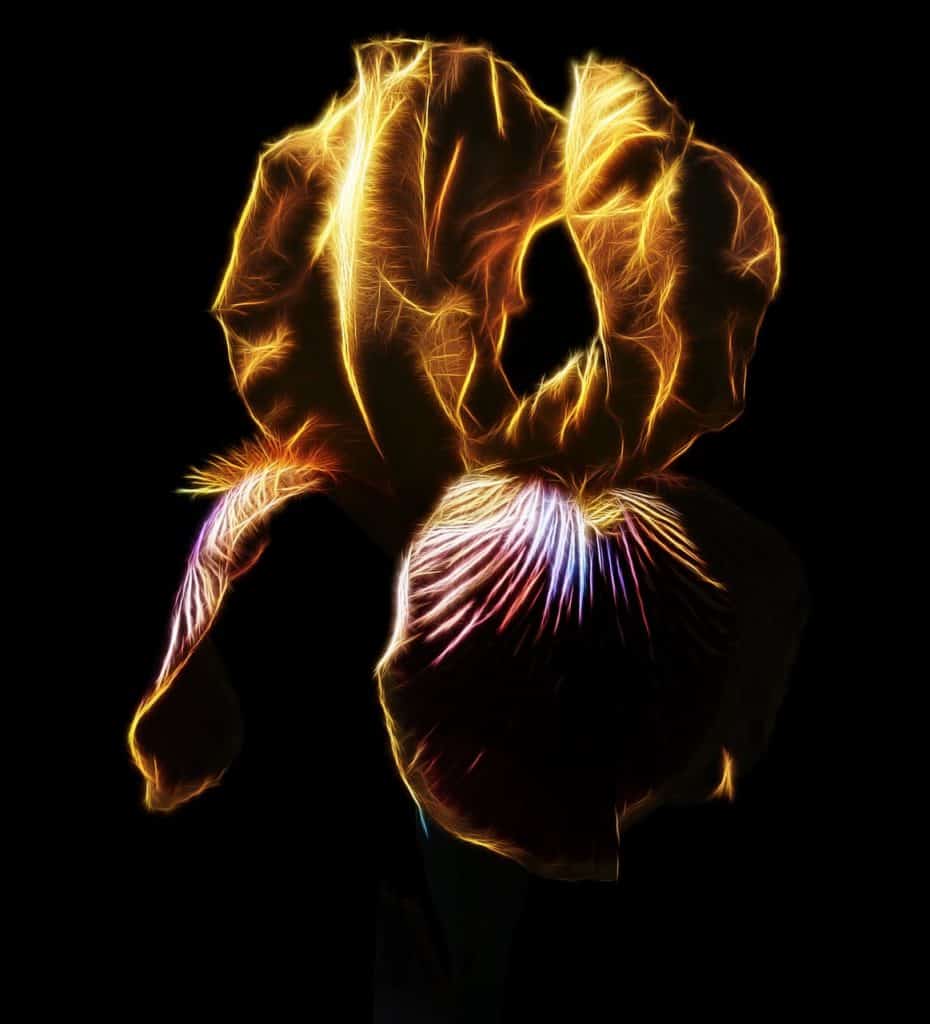 Pin
Bearded Irises grow 9-12 blooms per stem. The blooms have 3 petals which stand tall and 3 blooms which droop. In addition, they are great for use in bouquets or planted in a garden in large groups.
Full sun to part shade
Well drained soil
Zone 4-9
Odessa Calla Lily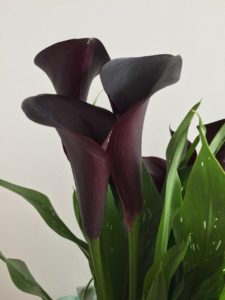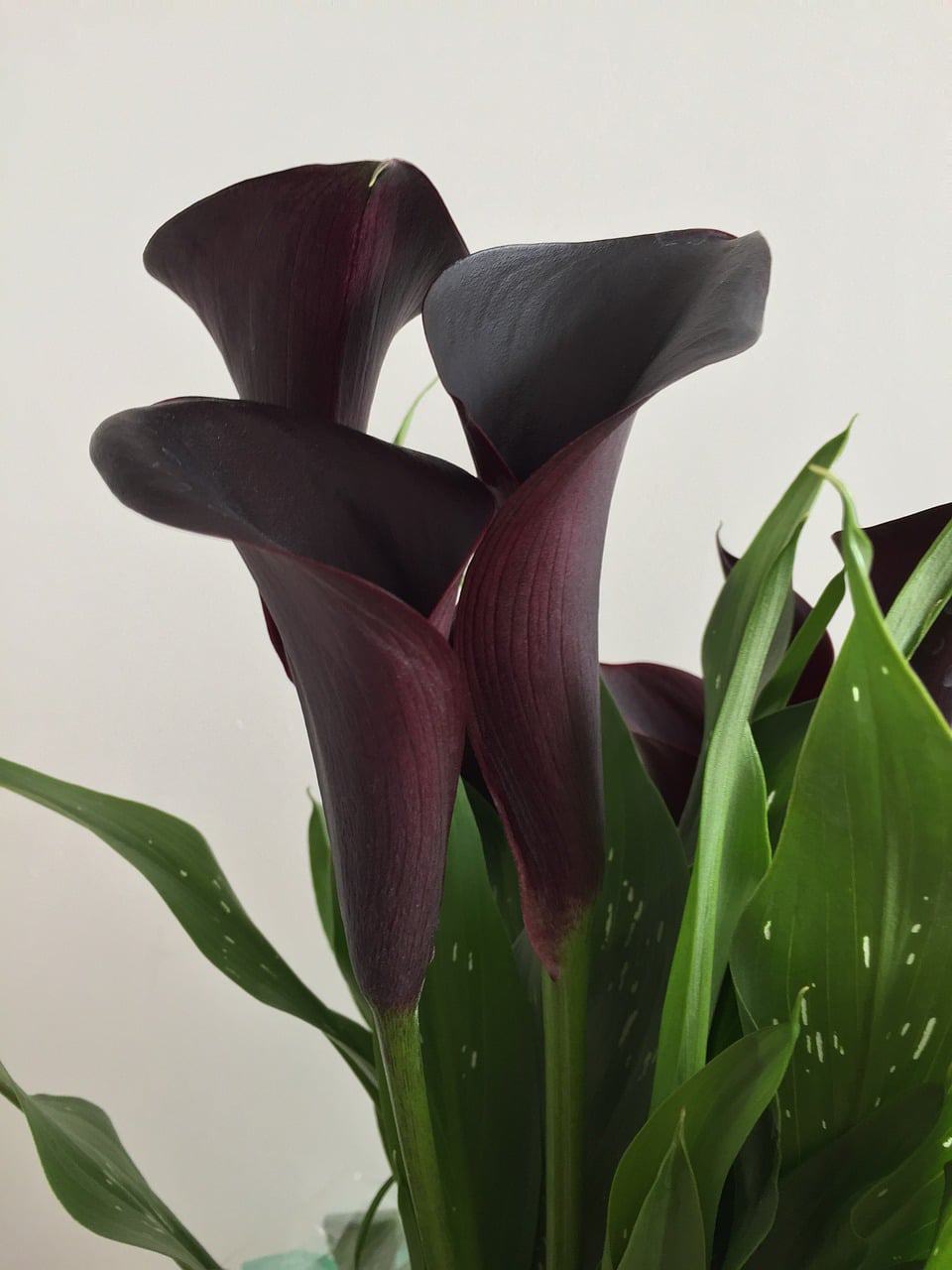 Pin
The petals on this calla lily appear to be silky and look rather elegant. They are highly adaptable and can thrive in containers, gardens or used as edging. In addition, they grow 18 to 24 inches tall.
Full sun to part shade
Well drained soil
Zone 3-10
Lionheart Tango Lily
Pin
Image source: Brecks.com
These beautiful lilies have black petals and feature bright yellow tips for a pop of color. In addition, they multiply quickly once established and will bloom for years. Lionheart tango lilies are great in flower bouquets and last a long time once they're cut.
Full sun to part shade
Well drained soil
Zones 3-8
Bublebee Deelite Dwarf Iris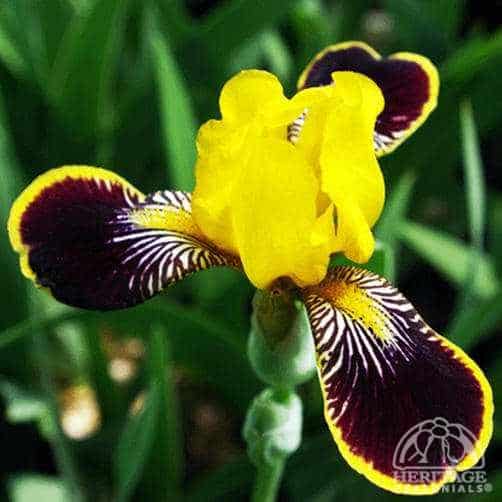 Pin
Image source: Heritage Perennials
These irises are a sight to see! They received their name from the yellow and black petals which resemble bumblebees. In addition, the blooms are miniature compared to other irises but the stems can grow to 18-20 inches.
Full sun to part shade
Well drained soil
Zones 4-9
Green Wizard Coneflower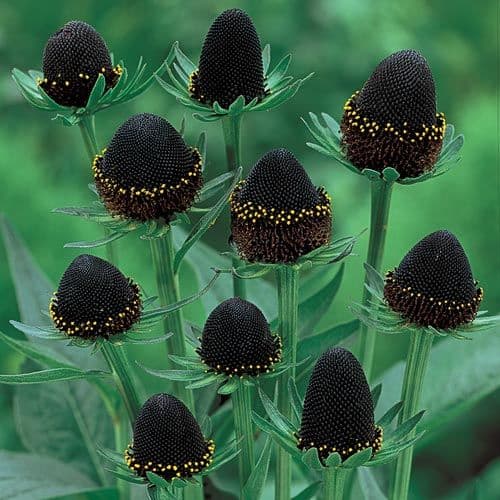 Pin
Image source: Brecks
This black coneflower attracts butterflies. They feature a black 'cone' with dark green sepals.
Full sun to part shade
Well drained soil
Zones 3-9
Bat Orchid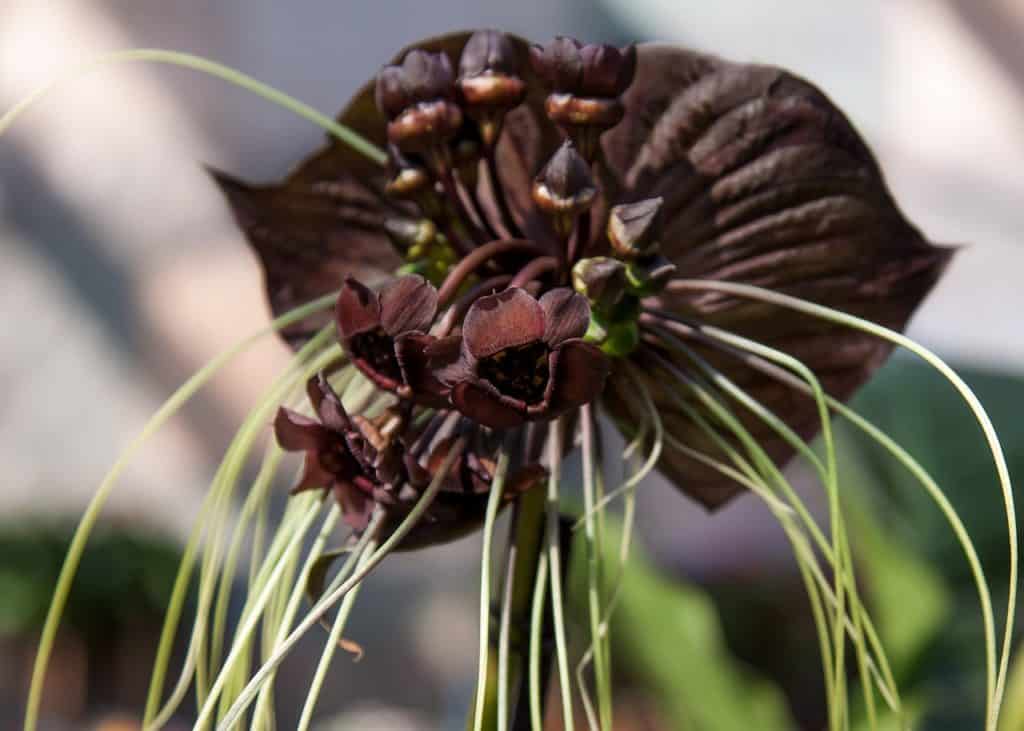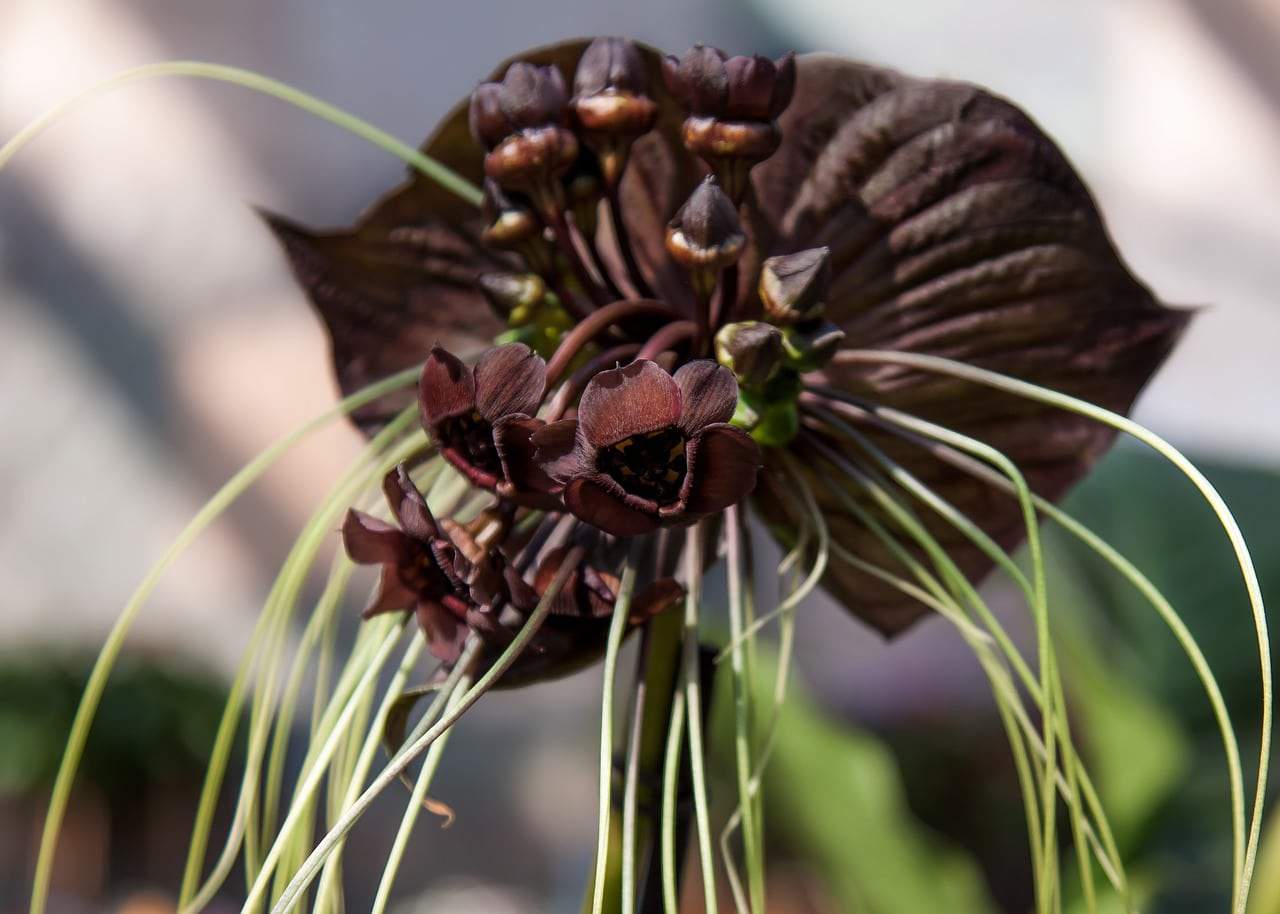 Pin
The bat orchid is an interesting plant which looks like a bat in flight. It is also called "Cats Whiskers." Scientists believe that the bat orchid may have cancer fighting abilities. Therefore, these flowers are not only interesting to look at but may have special powers.
Part to full shade
Well drained soil
This plant is best grown indoors
Violas / Pansy (Black Magic)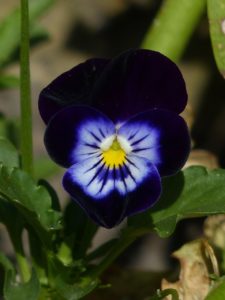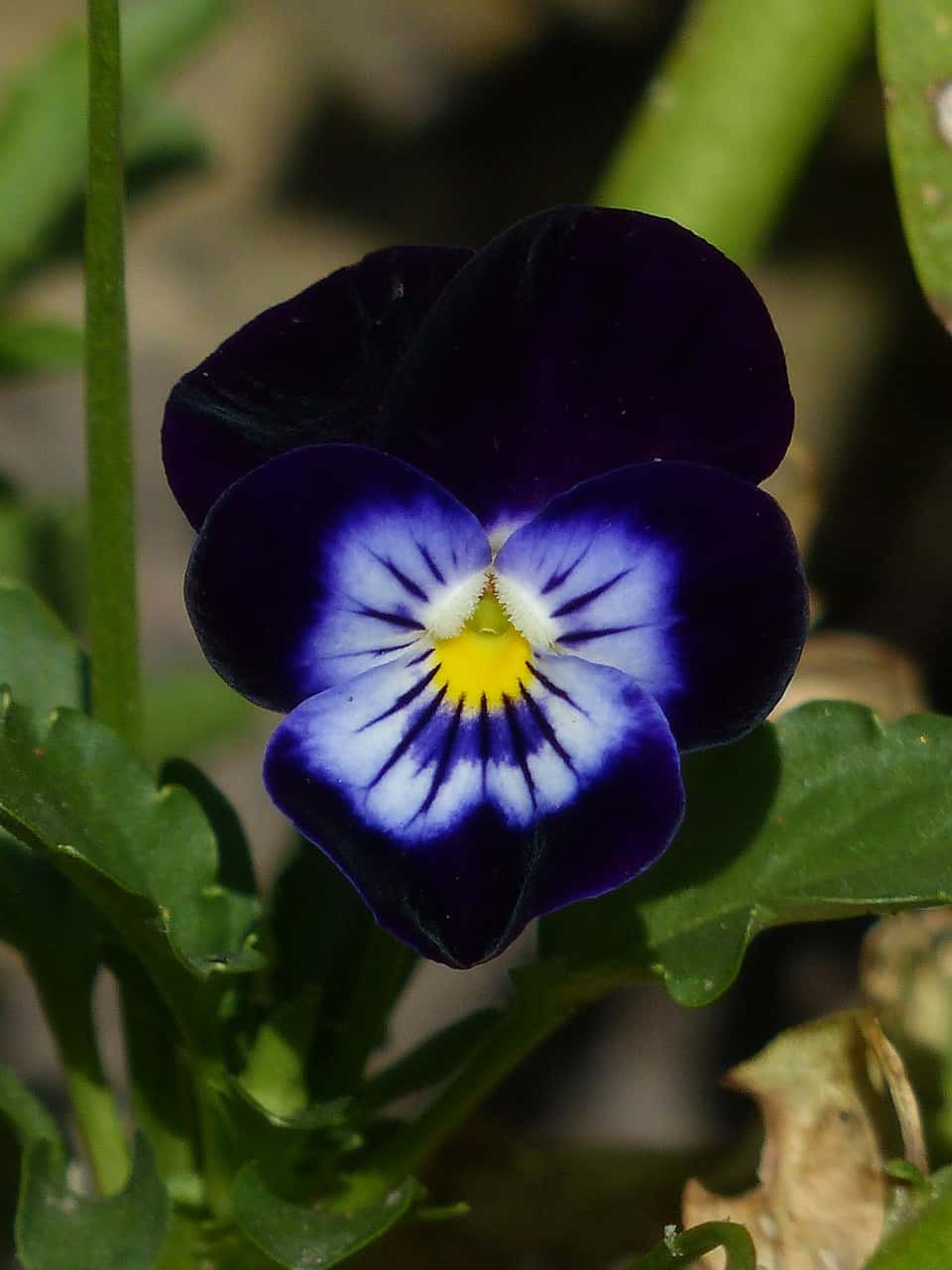 Pin
Black magic violas are frequently called winter pansies since they grow in the cooler spring and fall months. They are one of the most common black flowers planted in gardens. Violas feature a beautiful violet color in the center.
Full sun to part shade
Well drained soil
Zones 4-9
Petunia (Black Cat)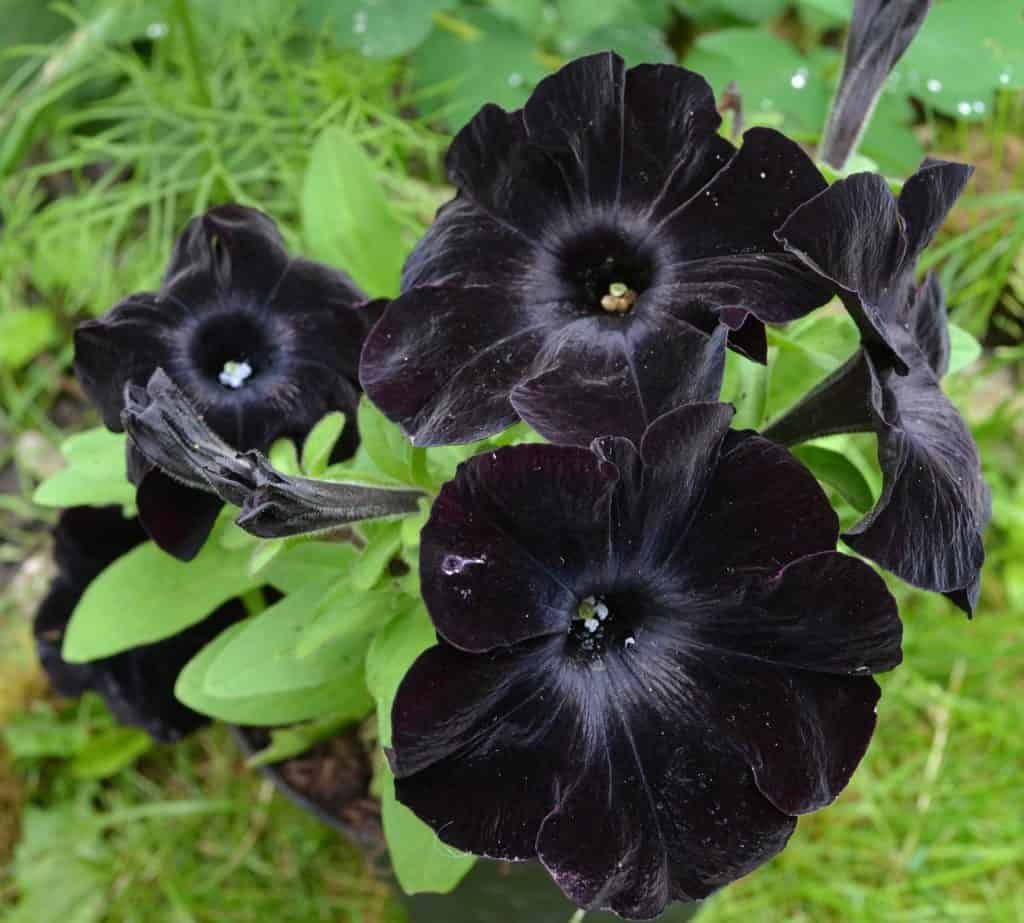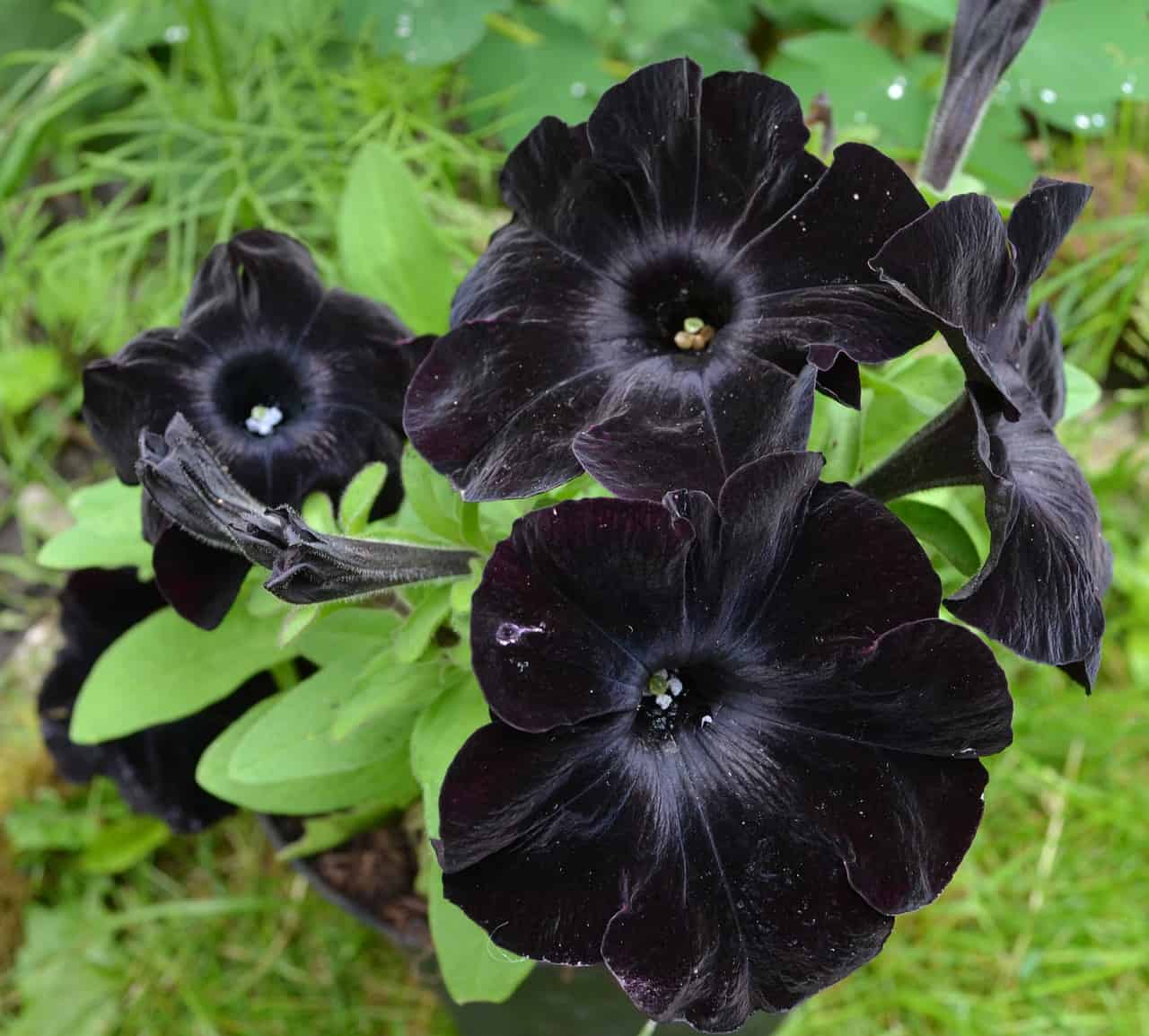 Pin
Horticulturists created he black petunia in 2010. Petunias can be planted in gardens or containers. Additionally, they also make good ground cover in gardens.
Full sun
Well drained soil
Zones 2-11
Black Baccara Rose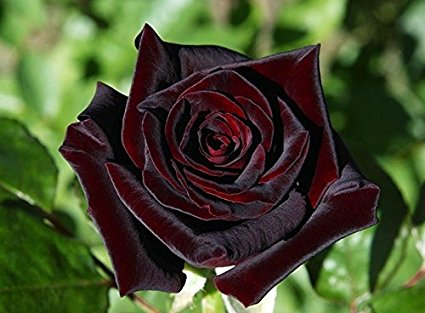 Pin
Image source: Amazon
This rose is one of the most loved black roses on the market. Not only does it look pretty, but it also has a nice fragrance which makes it popular for use in bouquets. In addition, the rose will appear darker in cooler temperatures. Black roses in containers can be grown year round. Learn more about the meaning of black roses on our other post.
Full sun
Well drained soil
Zones 9-11
Black Hollyhock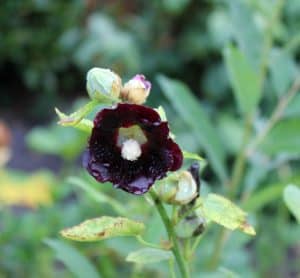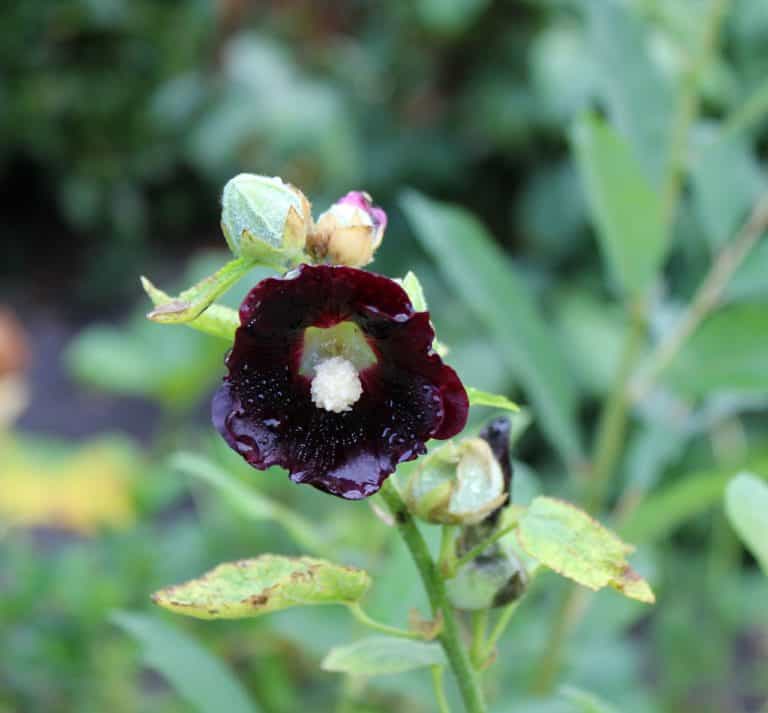 Pin
These are typically biennial plants though they can be short lived herbaceous perennials. They can grow to 6 feet and look wonderful planted in the back of gardens. Additionally, black Hollyhock are also often planted along fences. Similar to other black flowers, these also attract butterflies and bees.
Full sun
Well drained soil
Zones 4-10
Black Flower FAQs
Are there any natural black flowers?
Nature does not really produce a truly black flowers. Most of the flowers identified as black are actually very dark shades of purple or red.
What is the name of the black flower?
The best known "black flower" would be the black dahlia, which is actually a dark chocolate color. The black pansy is such a dark purple it's hard not to think it's black. The folklore is that it is said to attract love to the person who carries it.
What plants have black flowers?
The tulip, Queen of Night, looks black in the garden. There are some new varieties of "black" flowers such as the black velvet petunia or black cat petunia, which look almost black.
Are black flowers rare?
Black flowers are rare and are not produced by nature. Any of the flowers which we see that look black are actually dark purple, red or chocolate color.
---
Sources:
https://www.brecks.com/
https://www.thespruce.com/gardening-4127766
https://www.bhg.com/bin/plants